Post Malone Ornament
Sorry, currently out of stock
Guess who got their very own Christmas bauble this year?
THIS GUY!!!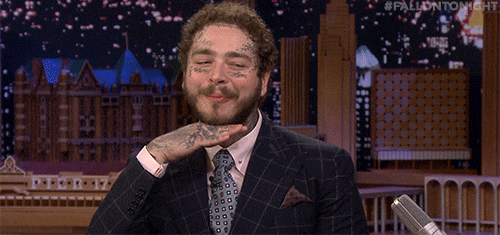 What's more festive than Post Malone's tatted face hanging from your tree? Well, quite a lot of things probably, but at least you'll earn major cool points with this one. You are just so down with the kids, Brenda!
A fun addition to your Christmas decor, these glass baubles are hand-painted and decorated with festive glittery accents.
(H) 12.5 x (W) 10 x (D) 5.5 cm
Material: Decorated glass
Fragile, handle with care
Christmas is gonna be so much Better Now